NO turning back now...

I did some major fender cutting this afternoon. I got both the front fenders cut out and not looking half bad. I cut anywhere from 2-3 inches of metal out, depending on the area, following the eddie bauer pin striping just above the body line.
I also struck gold on craigslist again, Got a set of black steel 15x8 5 on 4.5 wheels for 10$ each delivered to town.I went ahead and took them to the tire shop to have the 33's mounted up. Brings the grand total of the build up to about 460$ including mounting the tires.
The guy from craigslist showed up in a pretty sick bronco II with a v8, jacked up on 35's. Said he was the man for any parts I would need for a SAS or even v8 swap. I was sure to keep his number

Im going to have to pick up a new sawzall before I complete the fender trim, My jigsaw just wouldn't cut the double layer metal on the back fenders without jumping all over and breaking numerous blades. It cut a damn straight line on the front two tho, I was kind of surprised

I really like how the front end lines up now after the 4 inches or so I cut off the corners.
Pictures~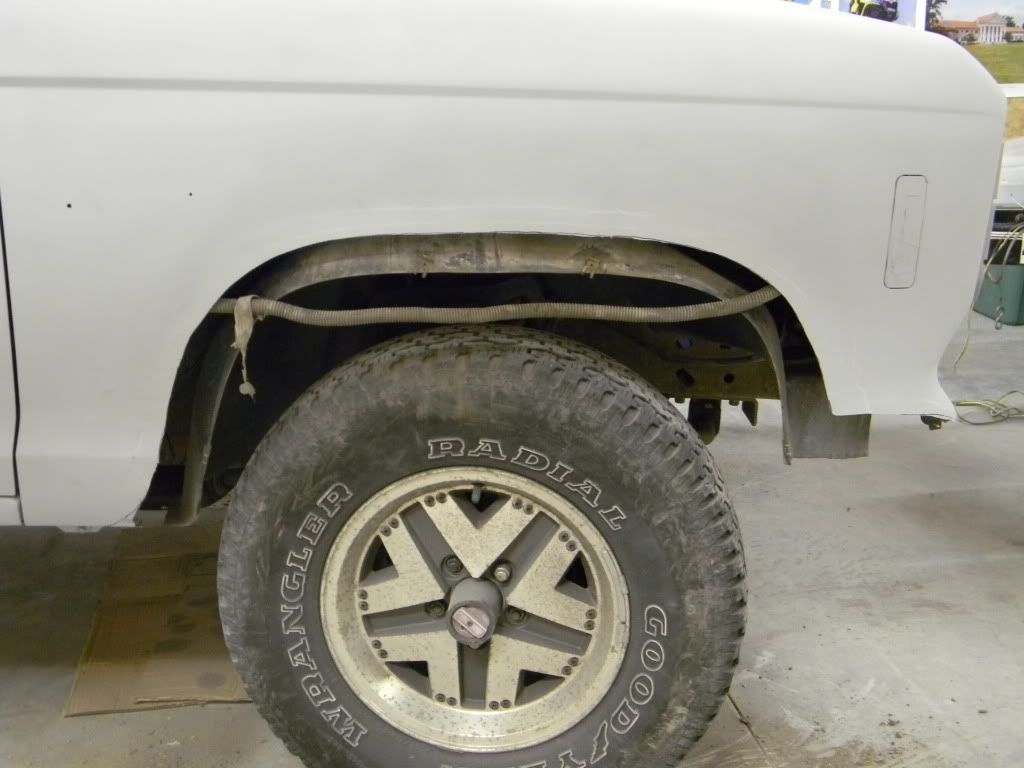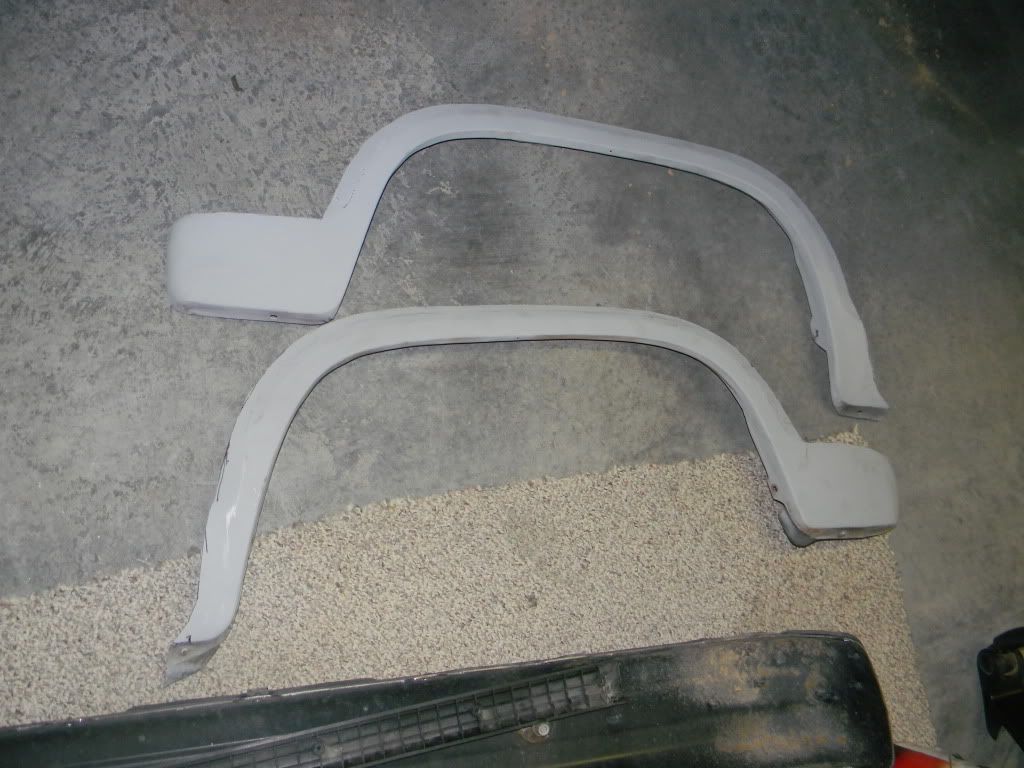 Until next time