My cousin has ran this ugly pile for 5 years at tough truck events around ohio. I have also been running for 5 years but this season (2010) I didnt have a vehicle to run. Last year he built a Jeep and I got this for next to nothing. Was once an 88 Ranger 2wd 2.3 5 speed
After I ran it at 5 events I managed to roll it comming around a corner.
It looked like this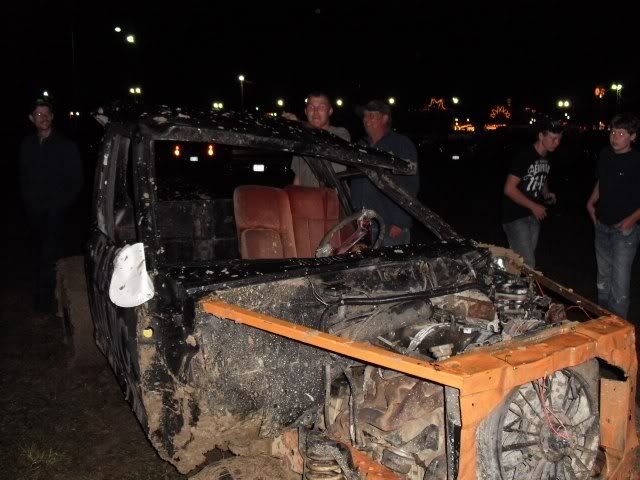 I jacked the corner up enough to make my second, and here it was upon unloading from the trailer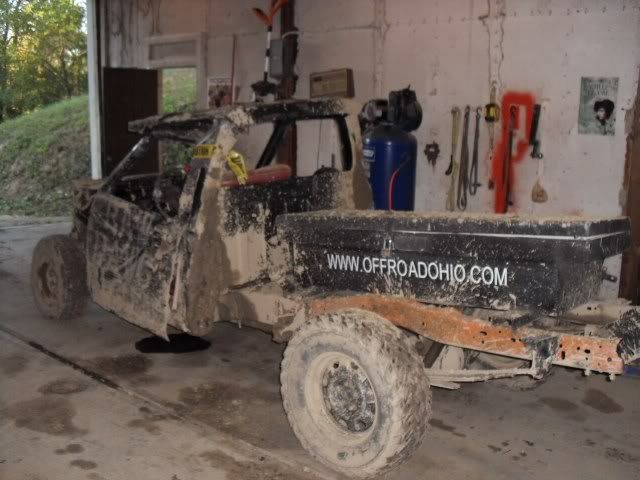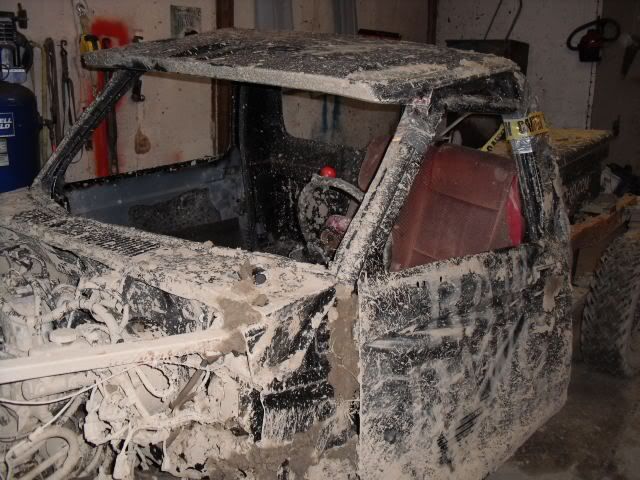 I stripped it down and pulled the "good parts"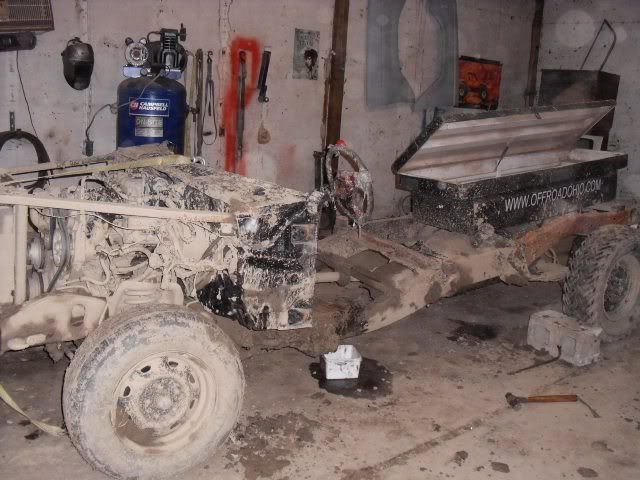 I picked this up for $100. 85 2.8 auto 4x4.
I compltely stripped it to the frame, leaving only the axles.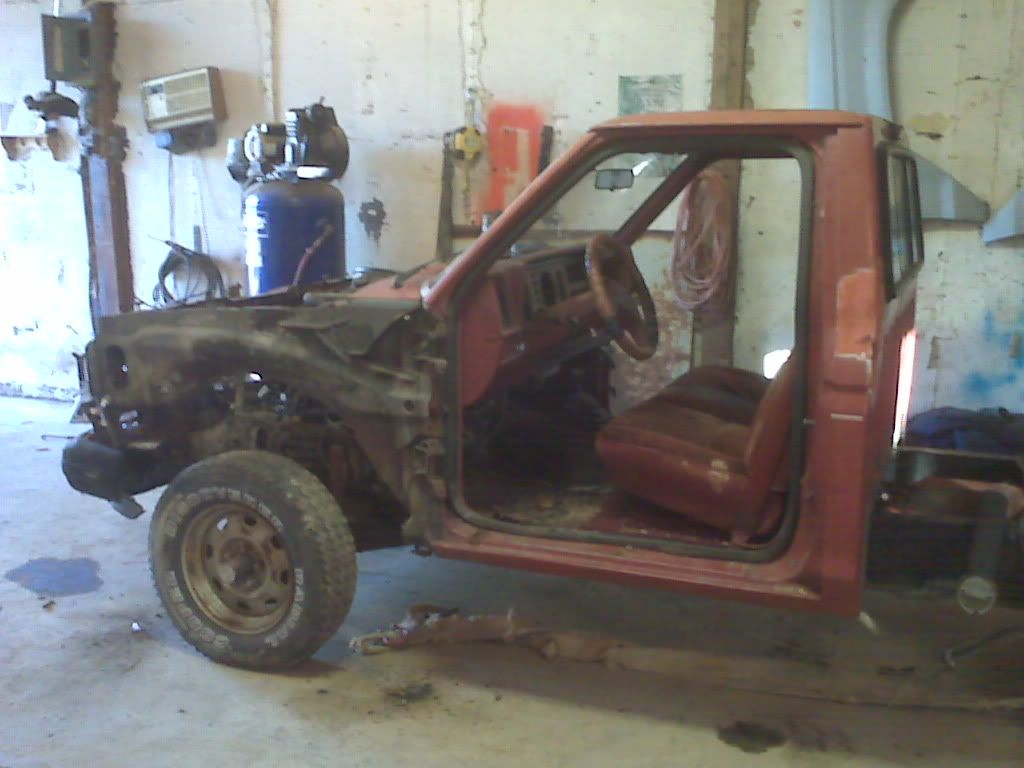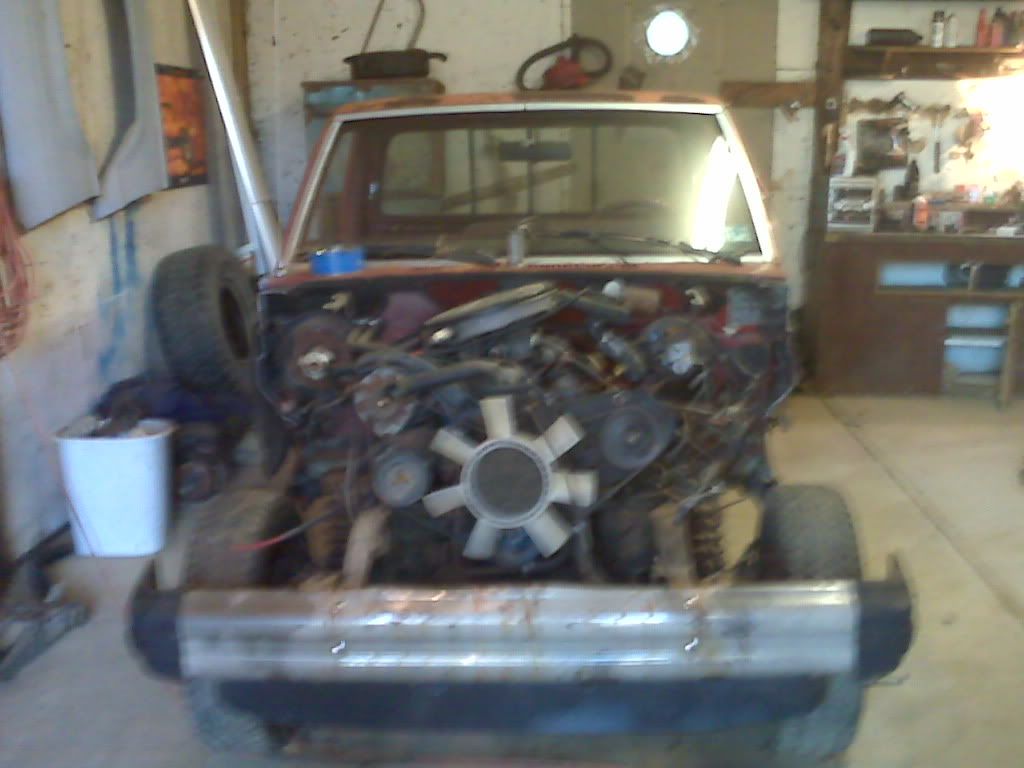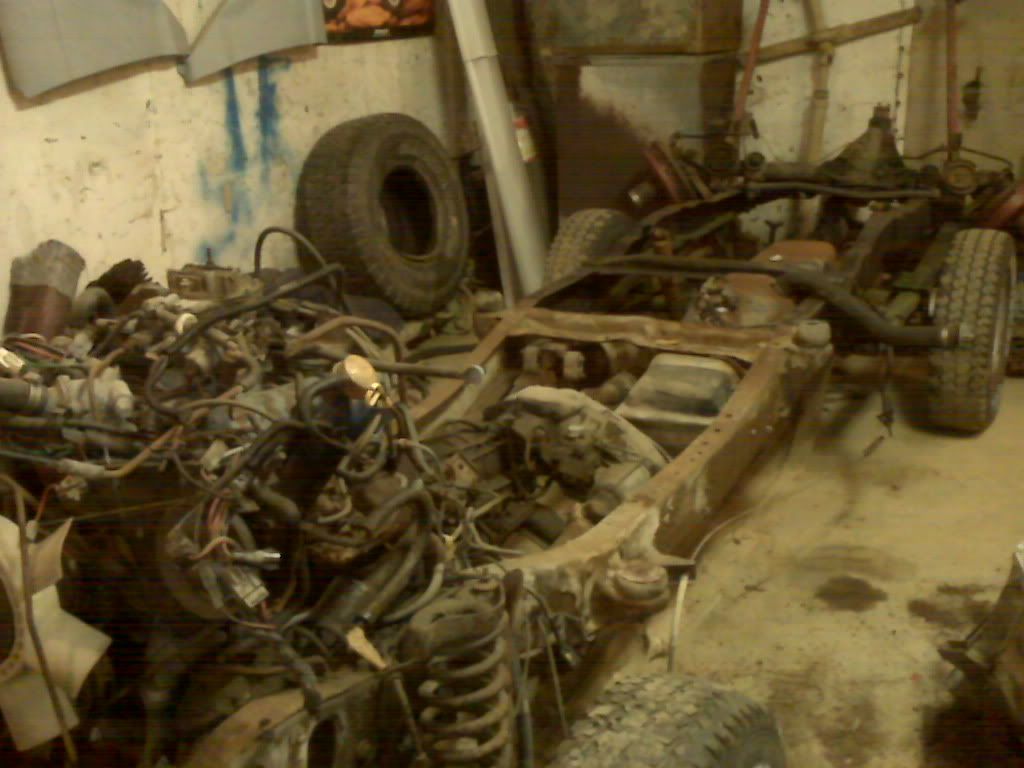 The 2.8 was locked up so Im using the 2.3 and 2wd trans from the rolled ranger with a divorced nissan 720 pickup transfercase. Engine is sitting 4" back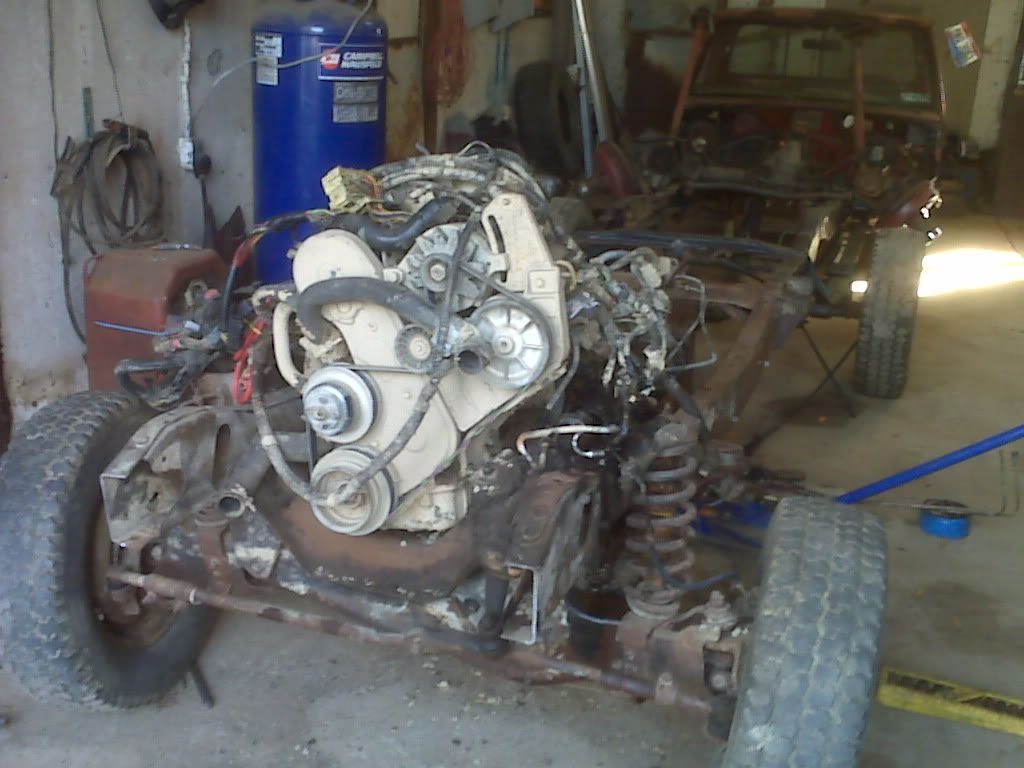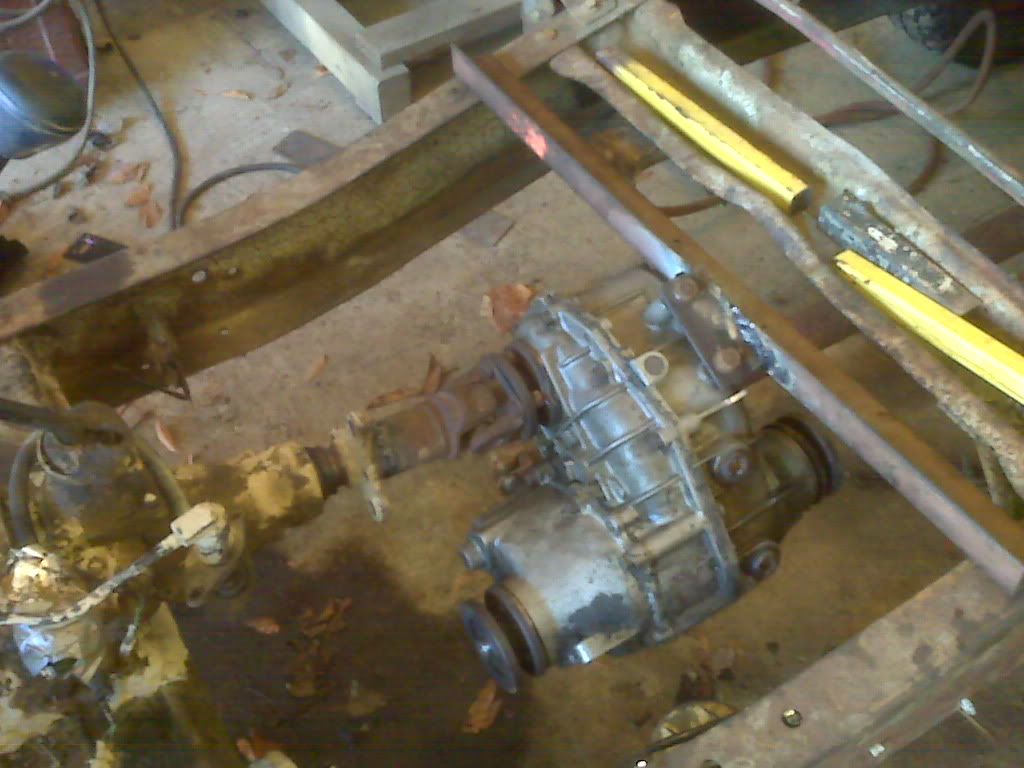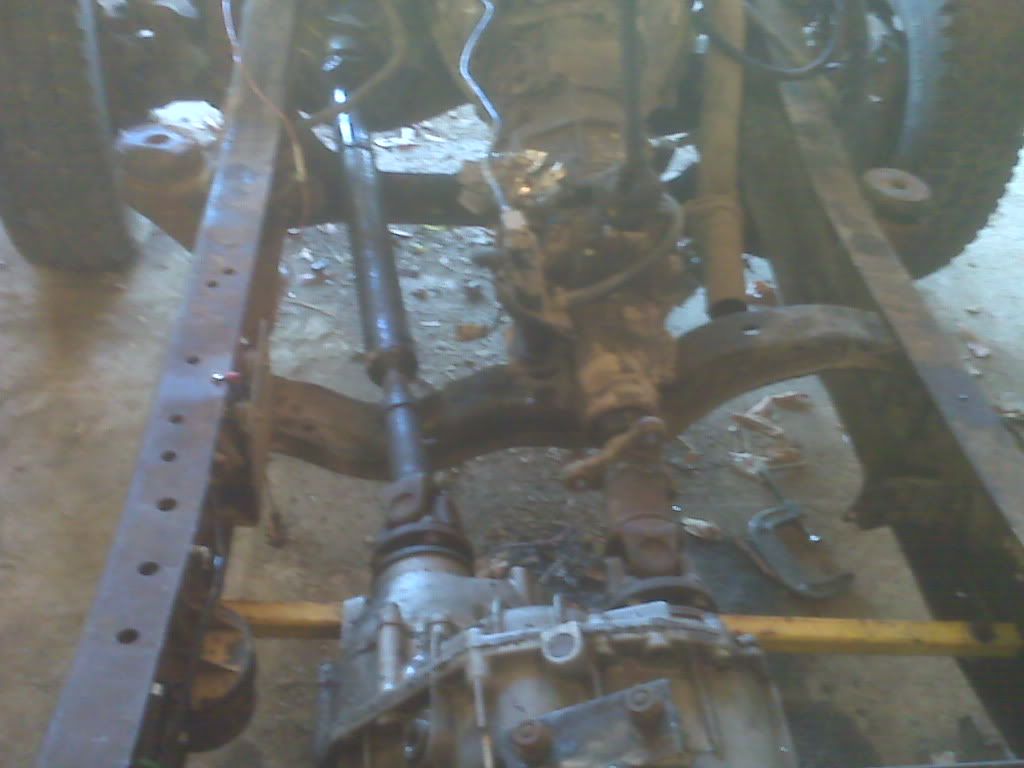 Fuel tank is inside the tool box. Tanks is mounted down with 3 straps going over it and through 1/4" steel plate with six 1/2" bolts.
Toolbox lid is bolted down with four half inch bolts, the factory latches, and a padlock and key.
Currently have four half inch bolts going through the 1/4" plate to the frame, putting 4 more in after I go buy them.
Total wieght with full tank of fuel is about 300 pounds. I also have the ability to ad sand bags inside the toolbox for more wieght if needed. ( to keep it from nose diving on jumps)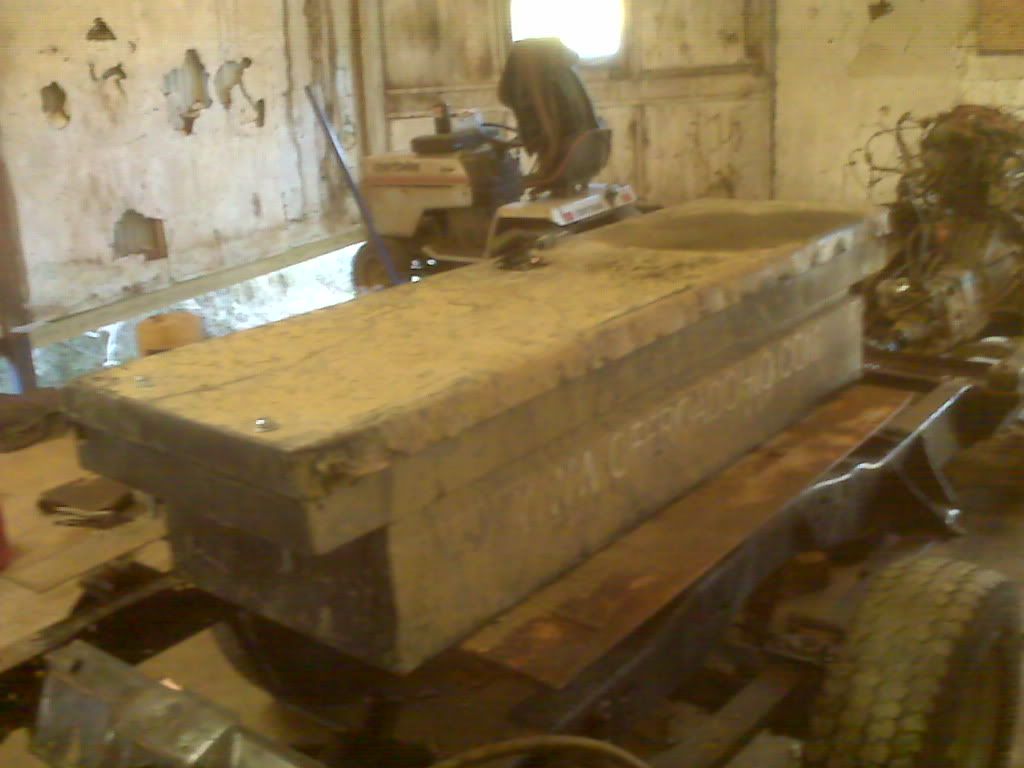 Cab is sitting 6" back and the front is cut and bobbed. Doors, fenders and hood are skins only, total combo probably wieghts less than 200 pounds.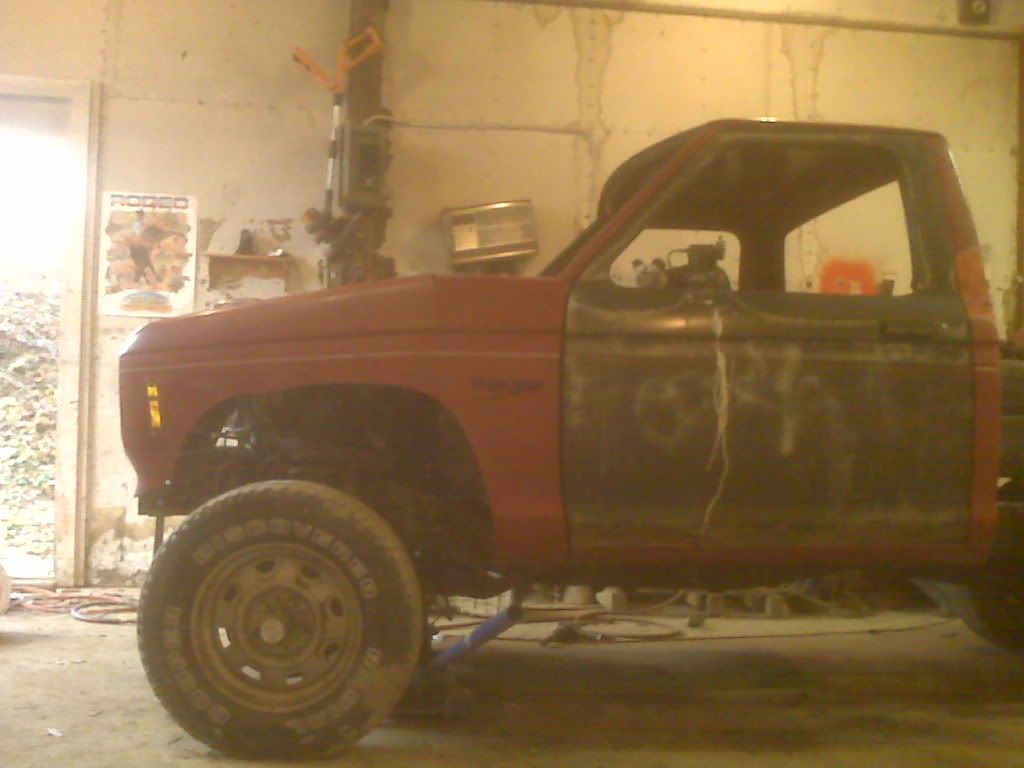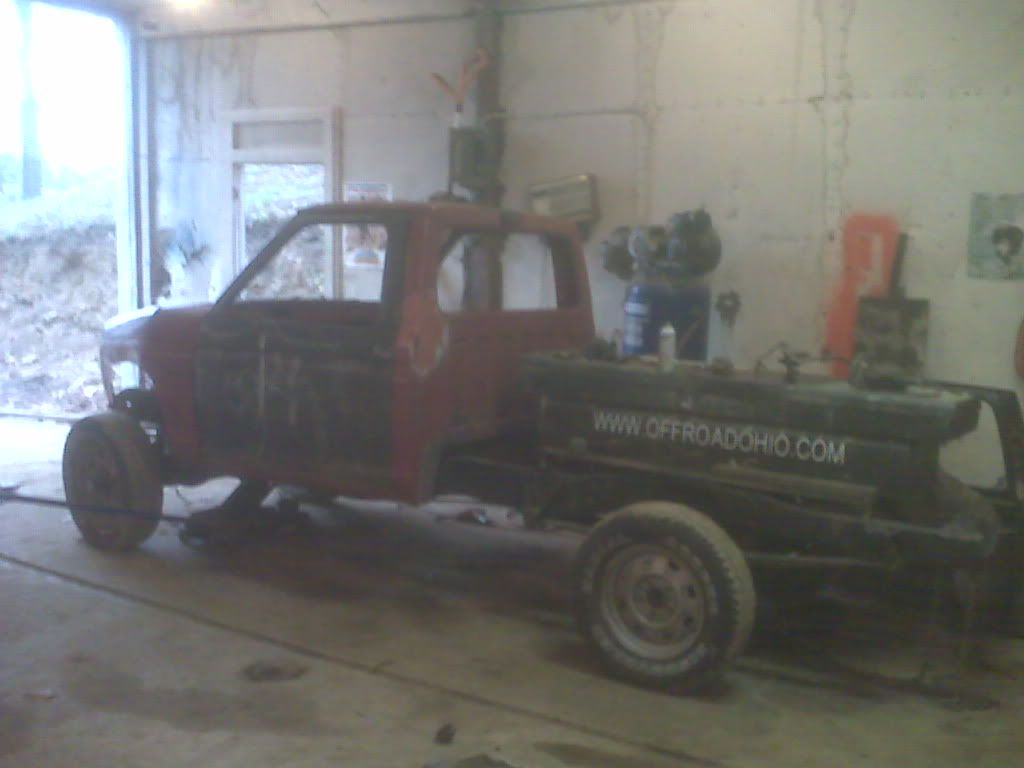 Going to order a jegster 12point cage for it and I need to do some finishing touches to the body before paint but here is a really bad attemtp at using windows paint to finish it