did some wheelin and dealin and got this 86 2wd ranger :icon_thumby:
and i have this project that i changed my mind again on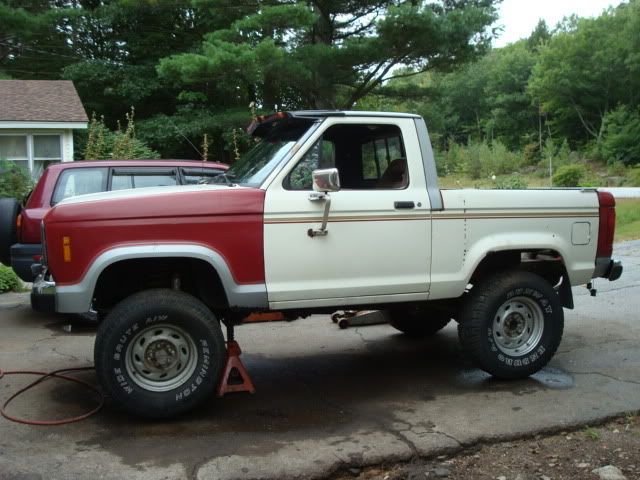 off with the ranger cab,and everything in it.
buy billy
time for a lift
body transplant
now comes the fun
still have to redo the rear cab mount
k,put the grill,valance and bumpa on today. i kept the rear cab mounts from the ranger and would like to use them.