A friend gave me his 87 Bronco II which would not start for him after coming out of Home Depot. I've had it for about 3 months and I still can't get it to start. I have done quite a bit to it but now I'm stumped.
At first I thought it was fuel related becauce when I depress the schrader valve on the fuel rail (just after having the key in the ON position) only a steady dribble would come out.
What I have done so far:
Spark plugs
distribuor cap & rotor
spark plug wires
oil change & filter
air filter
intank fuel pump replaced
side rail fuel pump replaced
checked for vacuum leaks & cleaned/replaced all lines that ran to the intake
fuel filter just under the engine compartment replaced
(I can't manage to get the canister fuel filter thats on the side rail off to replace the cartridge)
fuel pressure regulator
replaced the rollover switch under the passenger side dash
added a bottle of HEAT and injector cleaner
new battery & wires
checked all wires running to the solenoid on the passenger side fender & made sure it was working
undid, cleaned, and replaced all locatable grounds
new ignition coil
checked each relay on the passenger side fender with a known good one, replacing 1 at a time
removed and cleaned the EGR
removed and cleaned the TPS
At the moment it doesn't seem that its getting spark but I'm not sure why or how to test. I used the screwdriver stuck in the spark plug wire placed near ground method 3 seperate times and can not get a noticeable spark. There are 2 wires, a red and a green that go to the ignition coil and the red one has 12V with the key in the ON position but I'm not sure how else to test it. There appears to be a small ballast attached to the coil housing which runs to the red wire on the coil but I'm not sure how to test that either.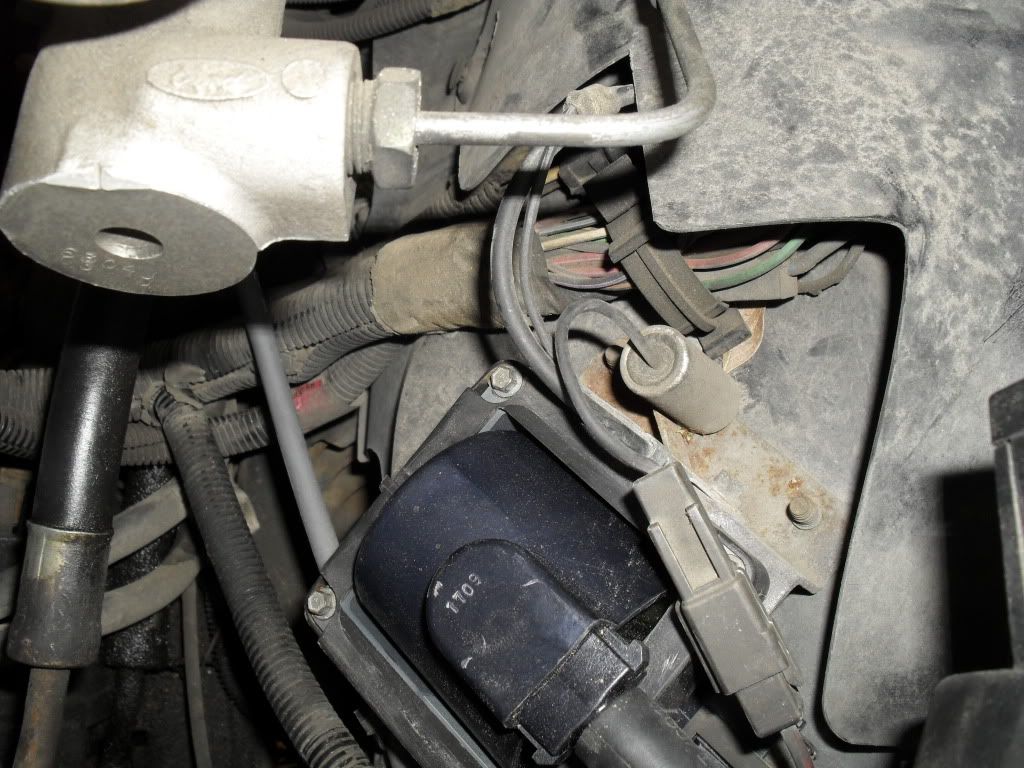 There are pictures of most everything mentioned at
http://s149.photobucket.com/albums/s47/ ... he/bronco/
and I can add any more if needed. I don't have a code reader unfortunatly.